TOPICS
2022.03.31
Two Main Reasons People Tend to Procrastinate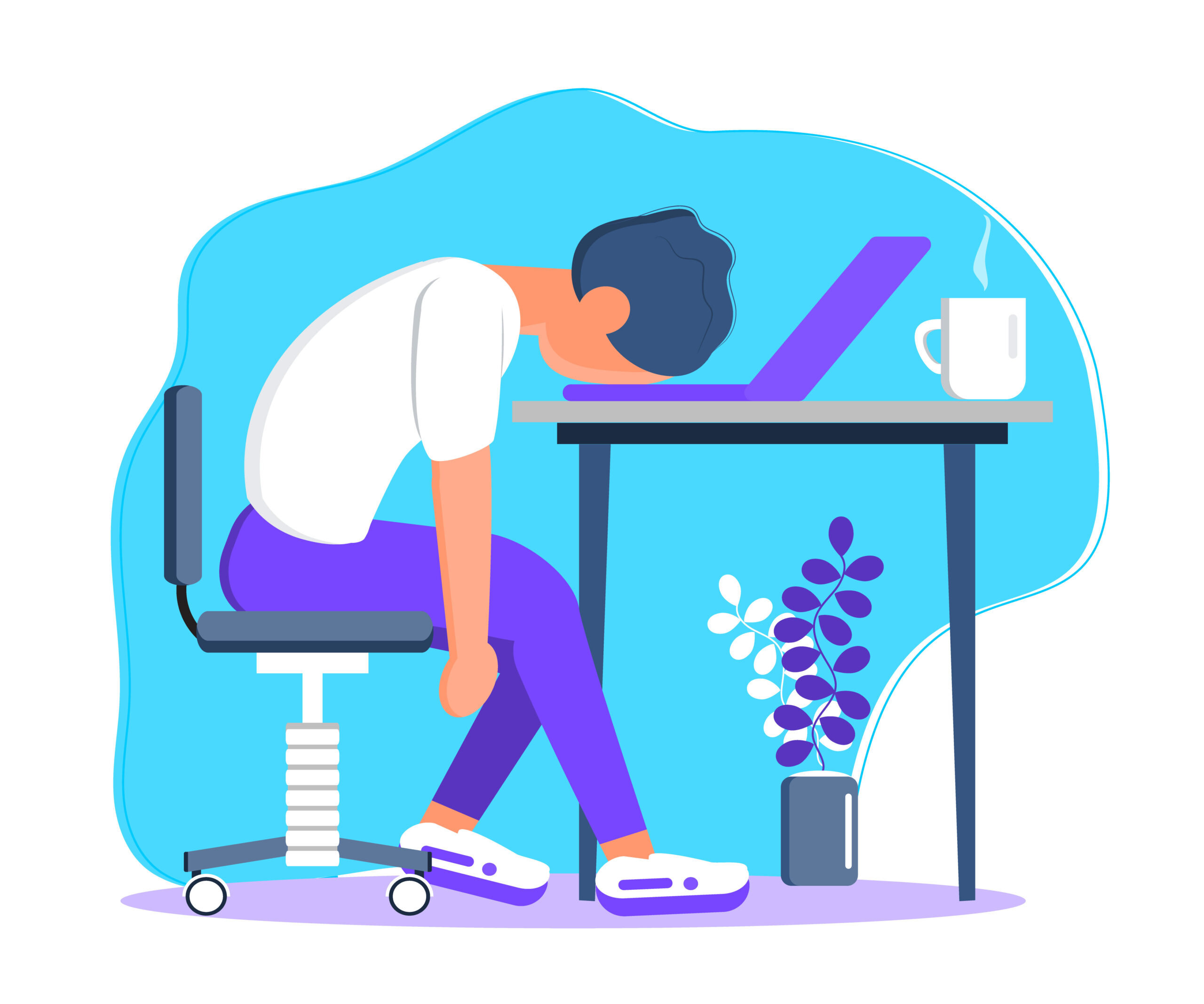 Hi! This is Kay, an intern for the Hayakawa Mental Health Clinic Issha.
It has been a while since my first post. I am still in the UK, where it is finally starting to feel like spring!
I would like to discuss the two main reasons people tend to procrastinate in this blog.
We all have things that we put off doing that are important but somehow tiring, such as studying, work, and housework.
I also have to submit papers a few times a year, but more often than not, I find myself watching TV dramas.
However, it is stressful for me not to start my assignments until just before the deadline because I tend to procrastinate. I know I have to do it, but I just don't want to do it… In this article, I would like to show you how you can deal with these feelings.
What causes people to procrastinate?
It is said that one in five people chronically put things off [1]. Although the reasons may vary from person to person, procrastinators can be roughly divided into two types.
One is people with something clinically defined as "low self-efficacy" [2].
Self-efficacy is the lack of self-confidence in someone's ability to fulfill a role or task, despite their actual ability.
When you lack self-efficacy, you become more anxious about getting the job done [3]. This anxiety causes people to avoid doing the things they need to do.
The second group are those who have difficulty with self-control, such as planning [4].
Self-control is the ability to tolerate temporary desires in order to achieve a goal.
Lack of control makes it difficult to stop yourself from getting distracted by various things and tending to do other, easier things [5]. As a result, this type of person often becomes impatient or fearful when they realize that a deadline is approaching and they finally get to work on the task.
How to deal with each type of tendency to procrastinate
For those who have low self-efficacy
Think about why the assignment makes you feel anxious.
Affirm that you are feeling anxious. Sit still and feel that anxiety for a moment. Then remember a time when you have been able to accomplish something in the midst of your anxiety.
Next, do something to alleviate the anxiety.
Breathe in and out slowly, smell your favorite aroma, or do whatever works best to calm yourself.
Then, think again about why this task stirs up your anxiety.
Make it your goal to feel that you will be okay even if you don't do it perfectly.
Studies have shown that after practicing this method for two weeks, the procrastination habit was significantly less than usual [6].
For those who have poor self-control
When presented with an assignment, set a rough goal.
Think first about what you need to accomplish to get a satisfactory final result.
Next, construct more detailed steps to achieve that goal. At this point, think of the obstacles you face that prevent you from completing the task and associate them with ways to deal with them. For example, if you look at your cell phone frequently, turning off notifications might be helpful.
Finally, imagine how you could start the assignment
If you have difficulty processing information in your mind, we recommend organizing it in a format that you can clearly visualize, such as writing it down in a notebook.
When this method was practiced, the number of people who could not start their assignments until the last minute was reduced [7].
Finally
When I read the study, I realized that I fit the first type, and I would like to keep "relaxation" in mind the next time I work on an assignment. What about you? What type of procrastinator are you?
References
[1] Ferrari, J. R., O'Callaghan, J., & Newbegin, I. (2005). Prevalence of Procrastination in the United States, United Kingdom, and Australia: Arousal and Avoidance Delays among Adults. North American Journal of Psychology, 7(1), 1–6.
[2] Wäschle, K., Allgaier, A., Lachner, A., Fink, S., & Nückles, M. (2014). Procrastination and self-efficacy: Tracing vicious and virtuous circles in self-regulated learning. Learning and Instruction, 29, 103–114. https://doi.org/10.1016/j.learninstruc.2013.09.005
[3] Endler, N. S., Speer, R. L., Johnson, J. M., & Flett, G. L. (2001). General self-efficacy and control in relation to anxiety and cognitive performance. Current Psychology, 20(1), 36–52. https://doi.org/10.1007/s12144-001-1002-7
[4] Klassen, R. M., Krawchuk, L. L., & Rajani, S. (2008). Academic procrastination of undergraduates: Low self-efficacy to self-regulate predicts higher levels of procrastination. Contemporary Educational Psychology, 33(4), 915–931. https://doi.org/10.1016/j.cedpsych.2007.07.001
[5] Zhang, S., Liu, P., & Feng, T. (2019). To do it now or later: The cognitive mechanisms and neural substrates underlying procrastination. WIREs Cognitive Science, 10(4). https://doi.org/10.1002/wcs.1492
[6] Eckert, M., Ebert, D. D., Lehr, D., Sieland, B., & Berking, M. (2016). Overcome procrastination: Enhancing emotion regulation skills reduce procrastination. Learning and Individual Differences, 52, 10–18. https://doi.org/10.1016/j.lindif.2016.10.001
[7] Häfner, A., Oberst, V., & Stock, A. (2014). Avoiding procrastination through time management: An Experimental Intervention Study. Educational Studies, 40(3), 352–360. https://doi.org/10.1080/03055698.2014.899487
トピックス一覧へ戻る